PAYROLL 
PROCESSING SERVICES
We are bound to provide Payroll Processing Services which fulfill our client's needs and demands. So, our powerful and flexible payroll processing solutions are specially designed to give you proper control of all your company information, which will surely reduce the burden of in-house payroll activities. Manage your company payroll services with us and see the difference.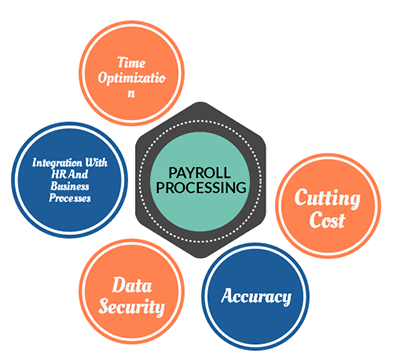 We reduce your hassle and pain associated with processing payroll like timesheet integration, various HR reports, benefits etc. with our services.
We provide the error free Payroll Services carried out without risk for the company. The data is correctly processed every time.
We assure our clients the timely service, which further leads to the peaceful environment and motivated employees.
We provide the safest company payroll services, as our payroll data is centralized and secure, so the risk of data loss is eliminated.
WHAT CAN DISKRITER DO FOR YOUR ORGANIZATION?
We will manage complete Payroll Processing for all your employees, which will ensure that your employees receive their salaries on time.
We will process and manage all your tax related activities, related to Payroll Processing Services.
If required, we can also initiate, and execute insurance plans for your employees.
Our dedicated team of Payroll Experts will work, just like your remote team, solving all payroll related issues of your employee, instantly and swiftly.
Customized and tailor-made payroll processing services, for every niche and vertical within your business.
WHY DISKRITER FOR COMPANY PAYROLL SERVICES?
We will simplify your payroll management activity, which means that you are aware of all details, and can manage your finances accordingly.
We will guide you with payroll consultation, so that your organization can optimize ROI, and make better decisions.
We will arrange 401 (k) compliance and administration for your business.
Our expert team of Payroll Experts will understand your business process, and create a blueprint which fulfills your business objectives.
HOW TO PROCEED?
All you need to do is email us at solutions@diskriter.com or call us at 800-242-1622 for availing our state of the art payroll processing services. Once you outline your requirements and your expectations, our dedicated team of Payroll Experts will give you a blueprint of the complete process, and then seek your inputs to execute the plan.
Once you select Diskriter, you can be assured of dedicated staffing service, which will exceed all your expectations.