India's first AI based online marketplace for Jobs
We at People Infinia are obsessed with the capabilities of AI infused into the human resource hiring mechanism. It is an algorithm built by a team of experienced HR Managers, Institutional Behaviour Analysts, Data Scientists and Programmers  with 2 step screening by domain-specific hiring specialist and consultants all across India.
The recruitment and hiring function across all industries is getting complex and diluted with outdated technology that is time consuming and biased cognitive selections often leading to a job and resource mismatch. Our business objective is to simplify the process and enable hiring managers in companies and recruiters to make smarter data based, unbiased, AI assisted search & match to make lives easier for both managers and job applicants.
PEOPLE AND OPPORTUNITES ARE EVERYWHERE, WE FIND & CONNECT BOTH
No matter how large the size of an organization is, only a handful data of relevant talent is immediately accessible and even lesser fraction of qualified candidates actually apply for the position.
Companies and recruiters in the People Infinia network of domain specialised consultants all over India (including tier 2 and tier 3 cities as well) and AI based search algorithms get a competitive advantage with immediate access to new pool of highly relevant candidates whose data was earlier available only locally.
We have a inhouse team to maintain checks on qulaity and confidentiality of data.
Intelligent search & match algorithm with Job Filters
A complete job search portal with artificial intelligence to figure out the best match possible with candidates profiles. Candidate can filter their desired jobs by using our smart filters.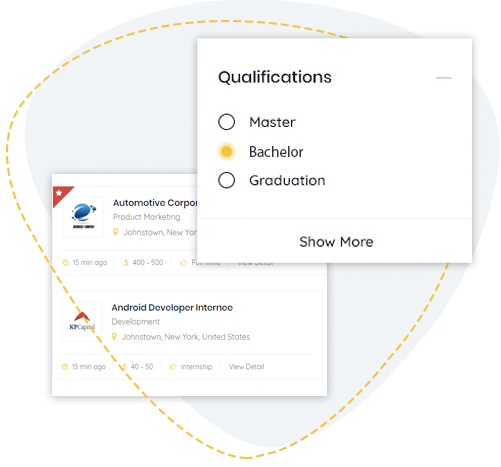 Huge Talent Pool from every vertical.
We have a huge database of talents from every sector and profiles from every vertical be it from metro cities or Tier 2 or Tier 3 cities.
Our candidates sort lisiting process is based on a 2 step AI selection and inhouse consultant screening for better job matching.